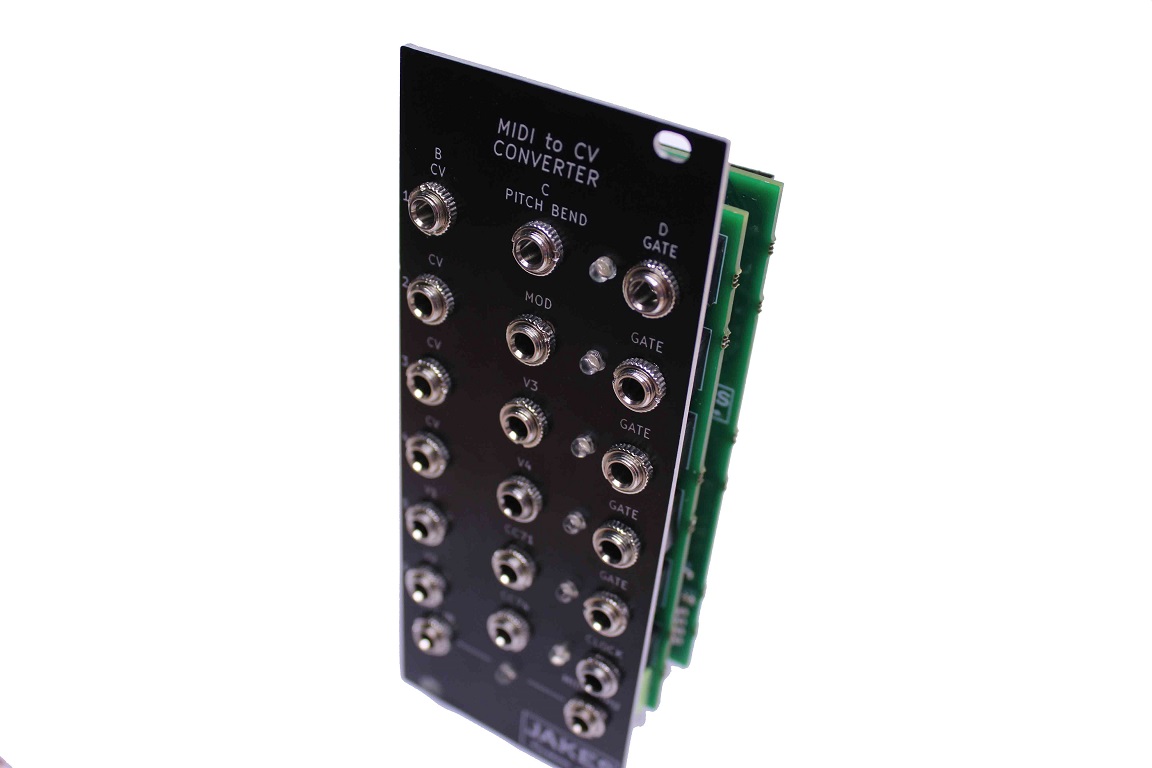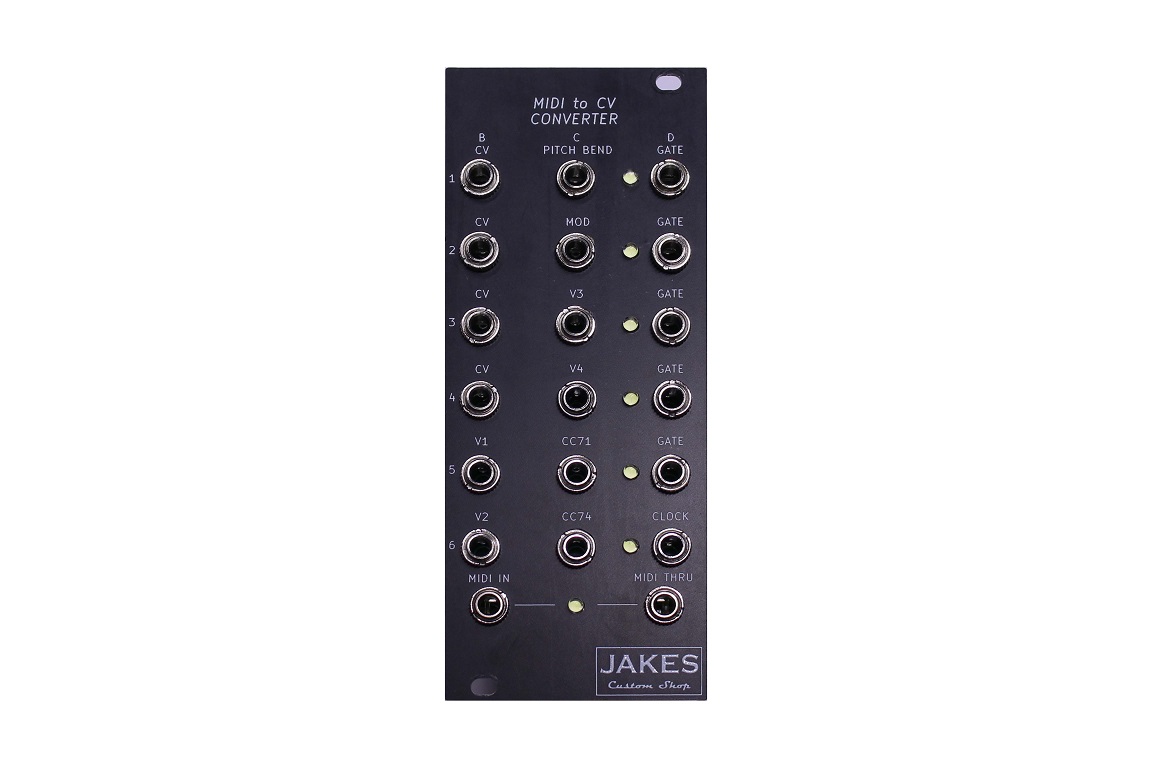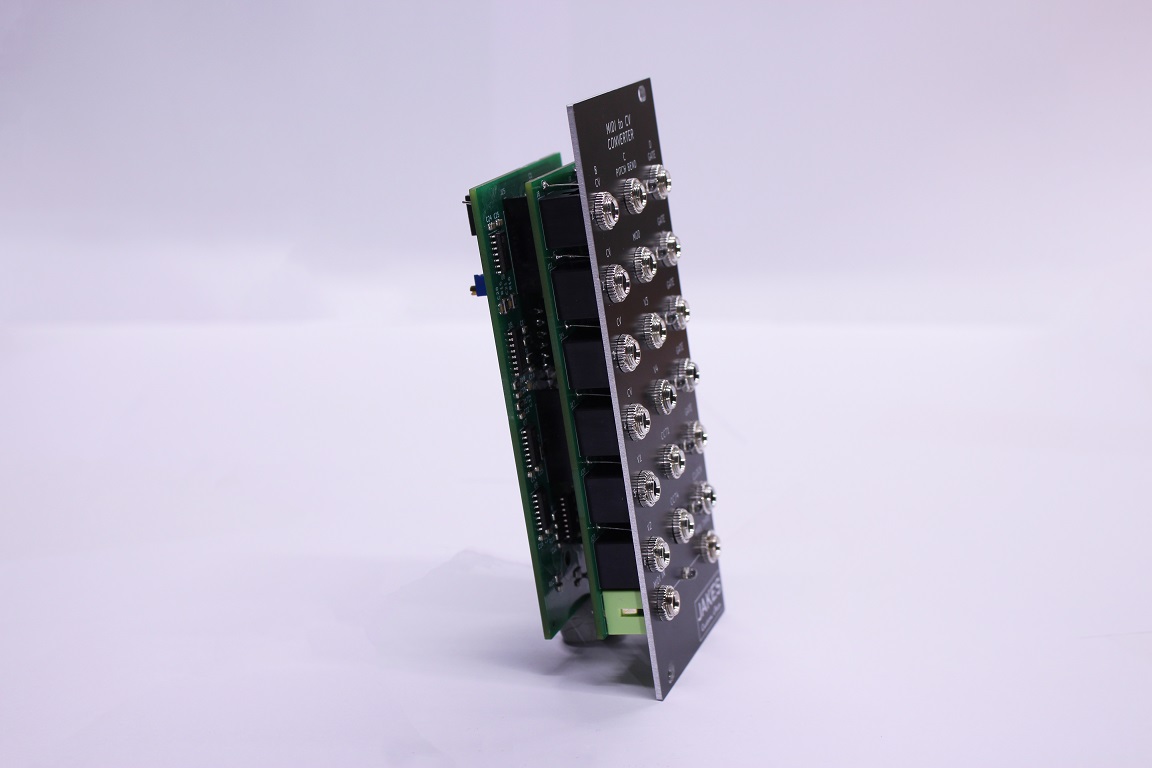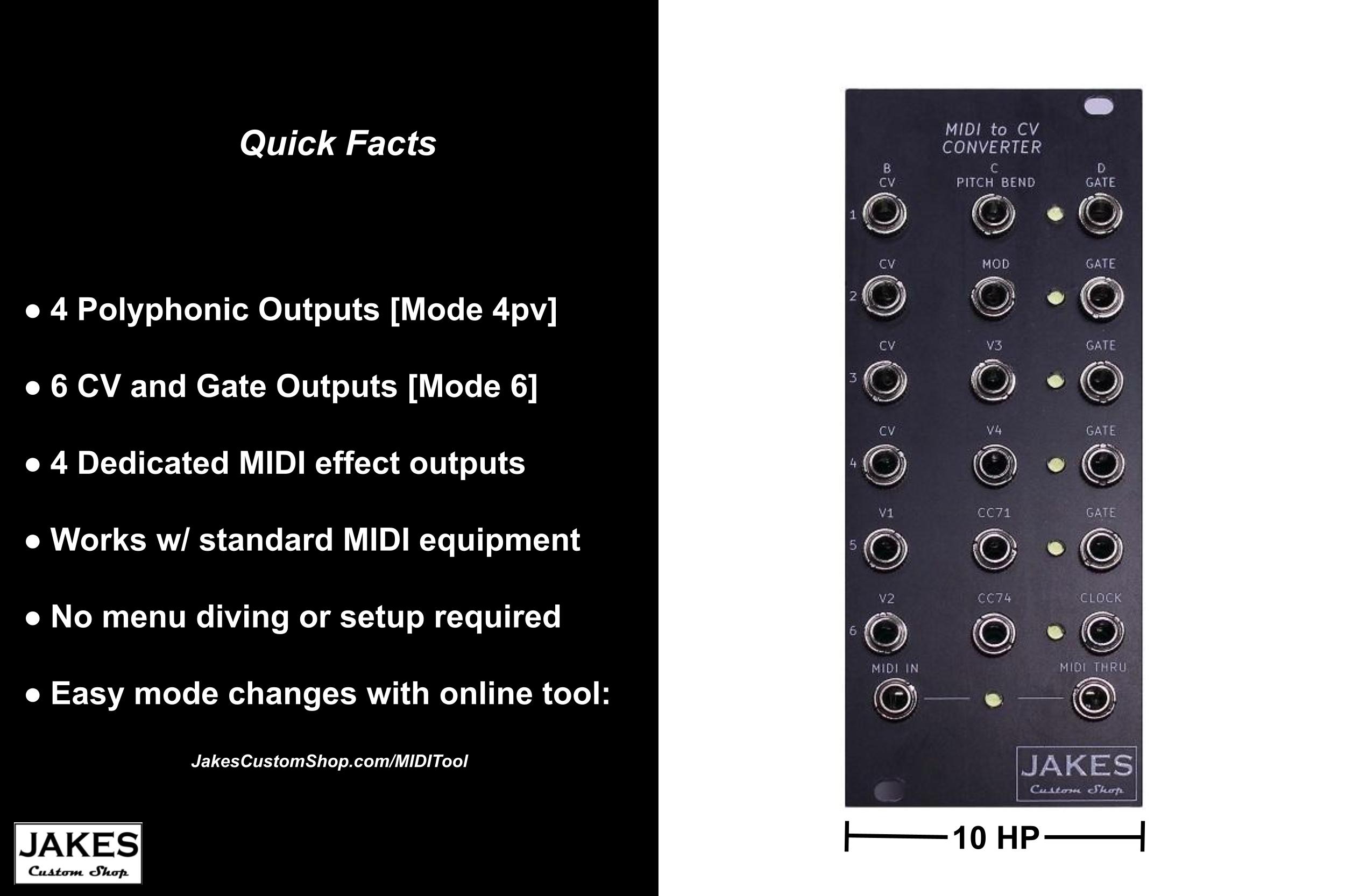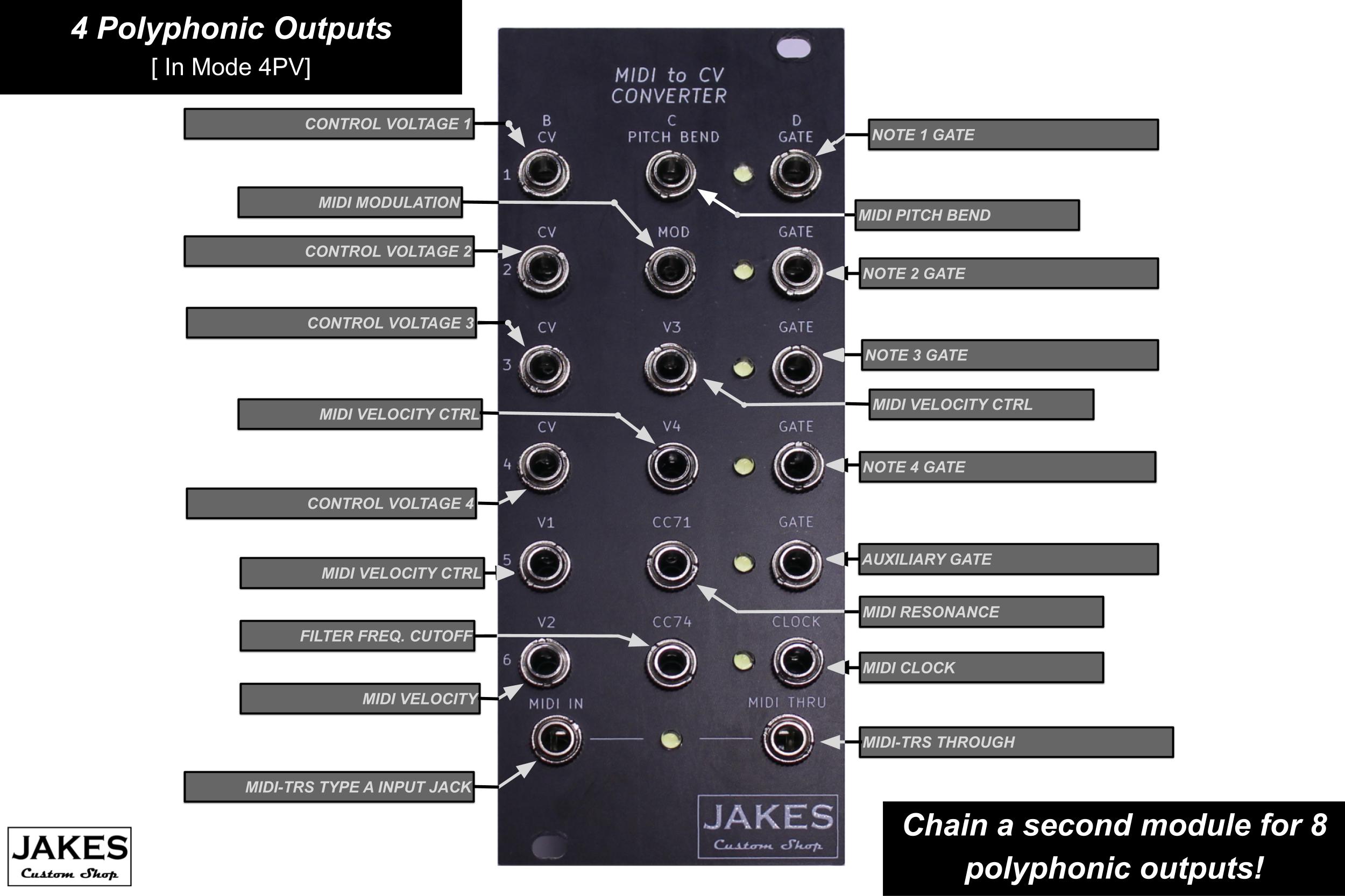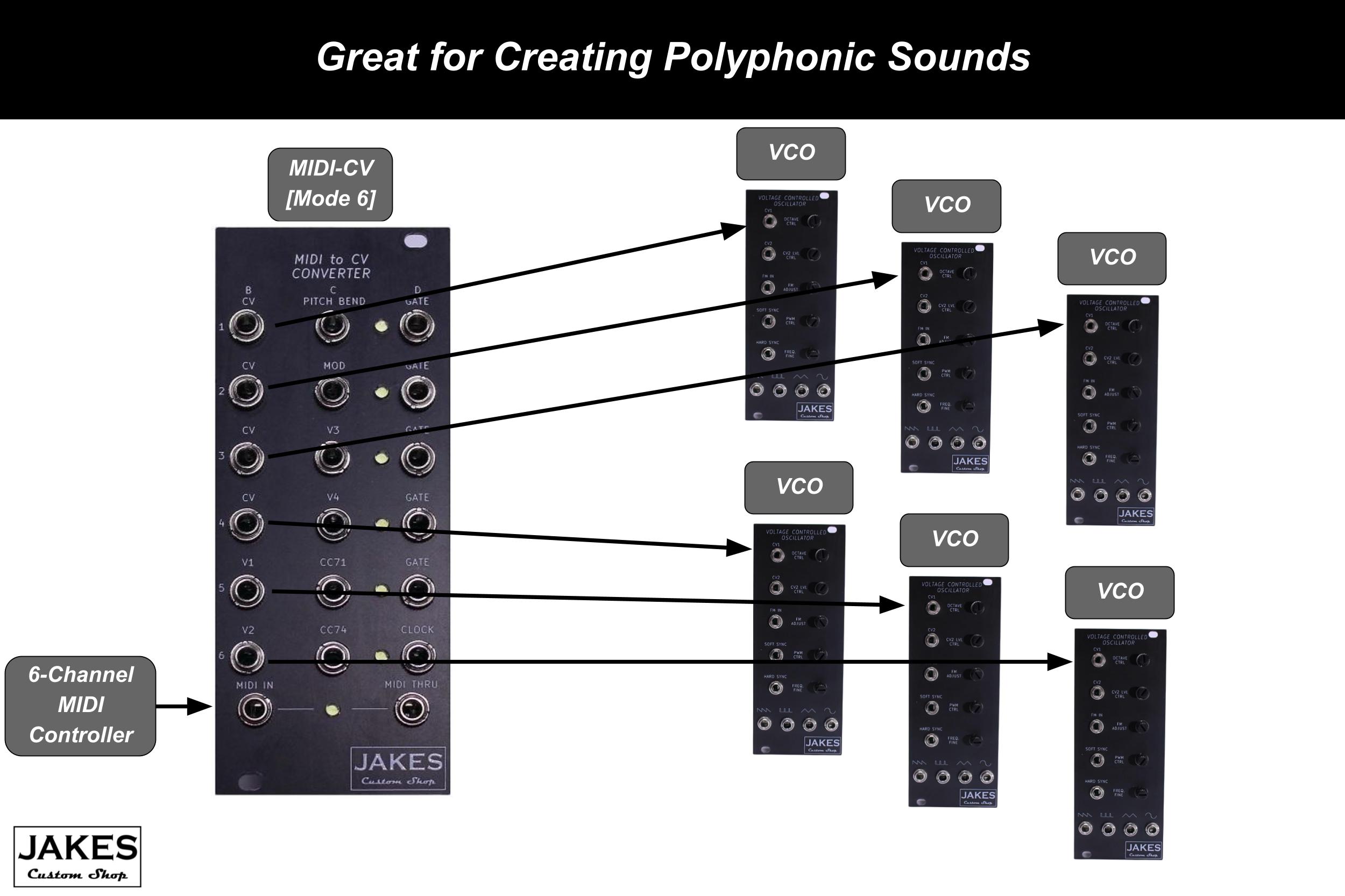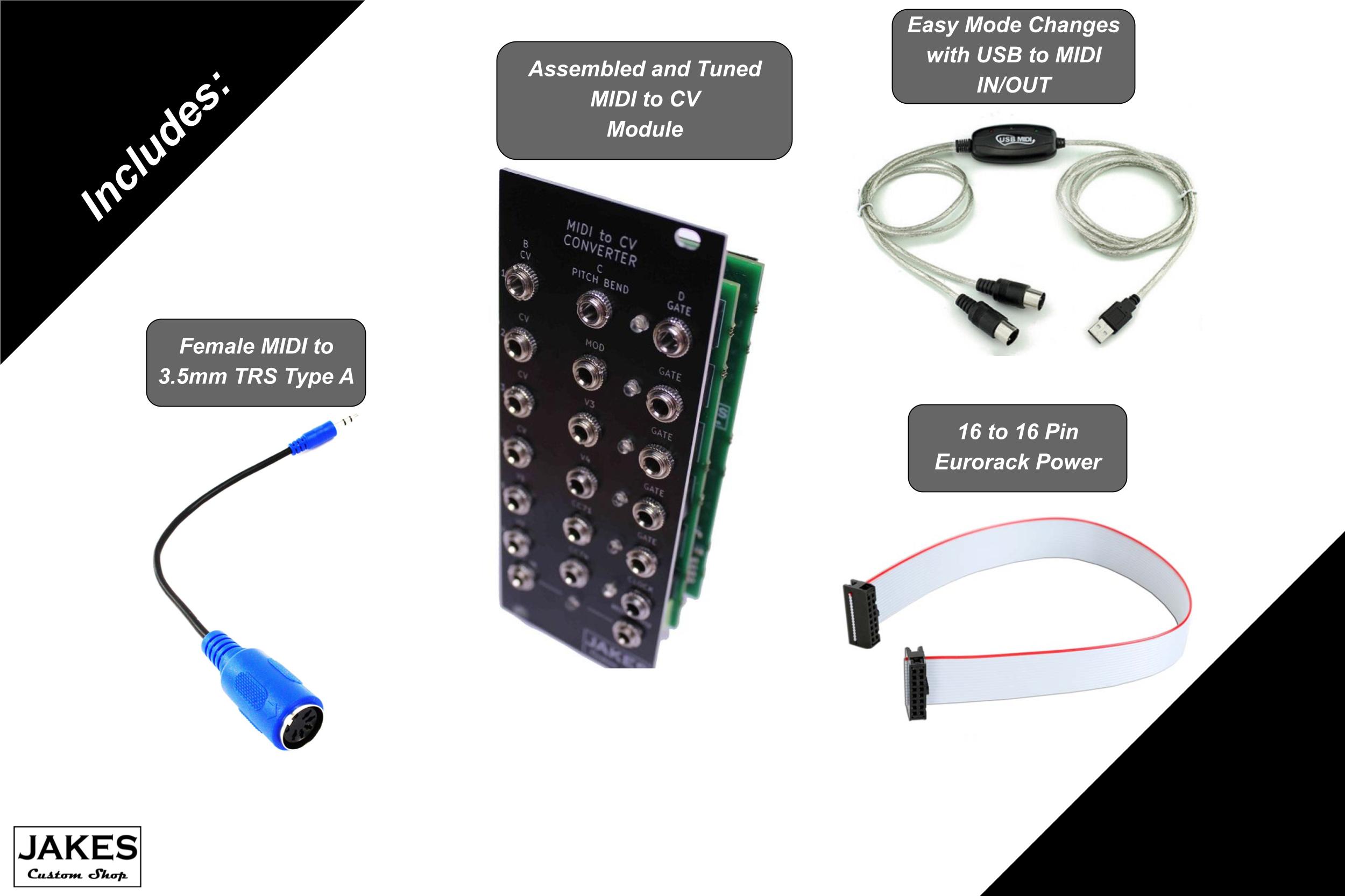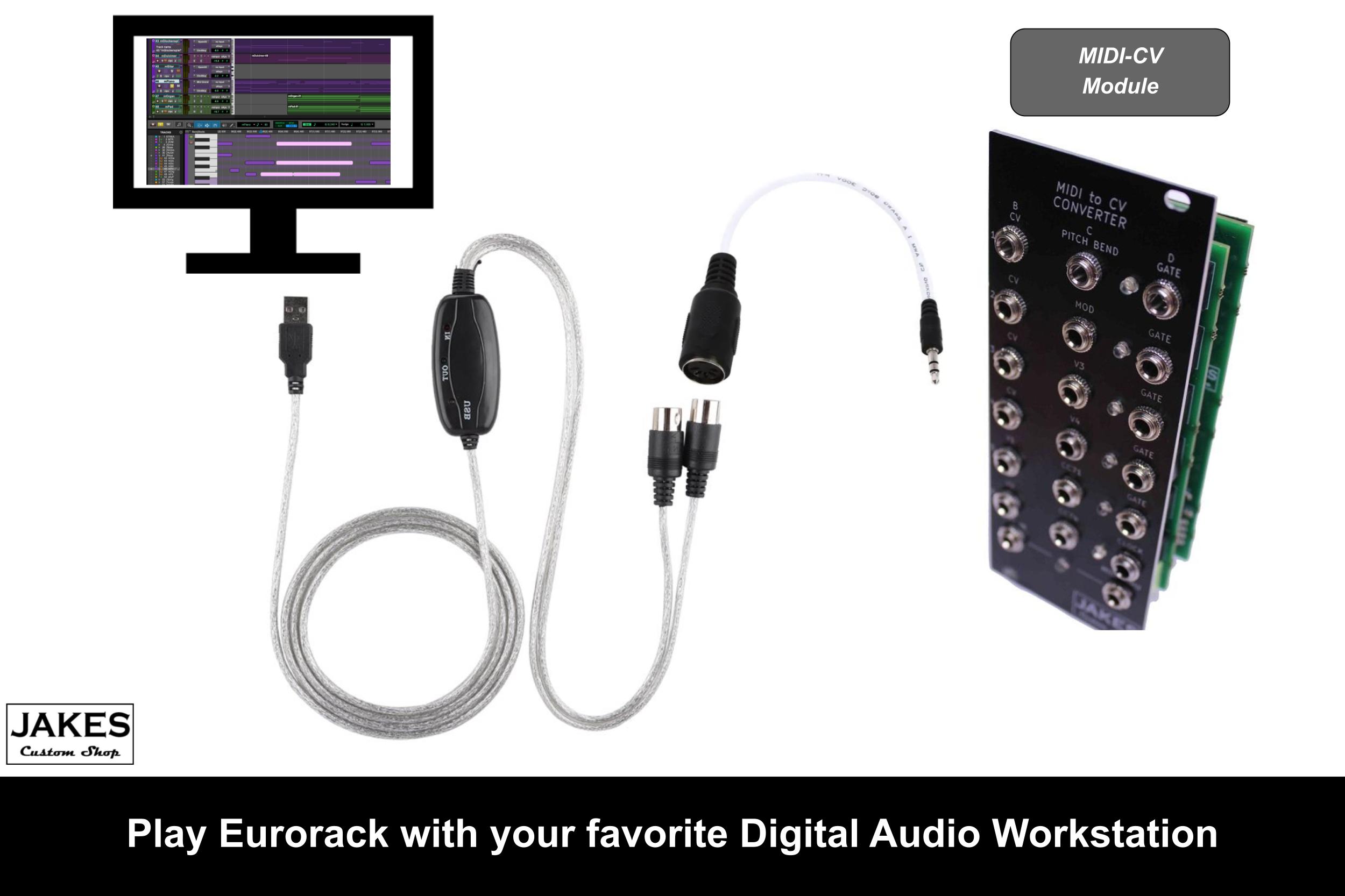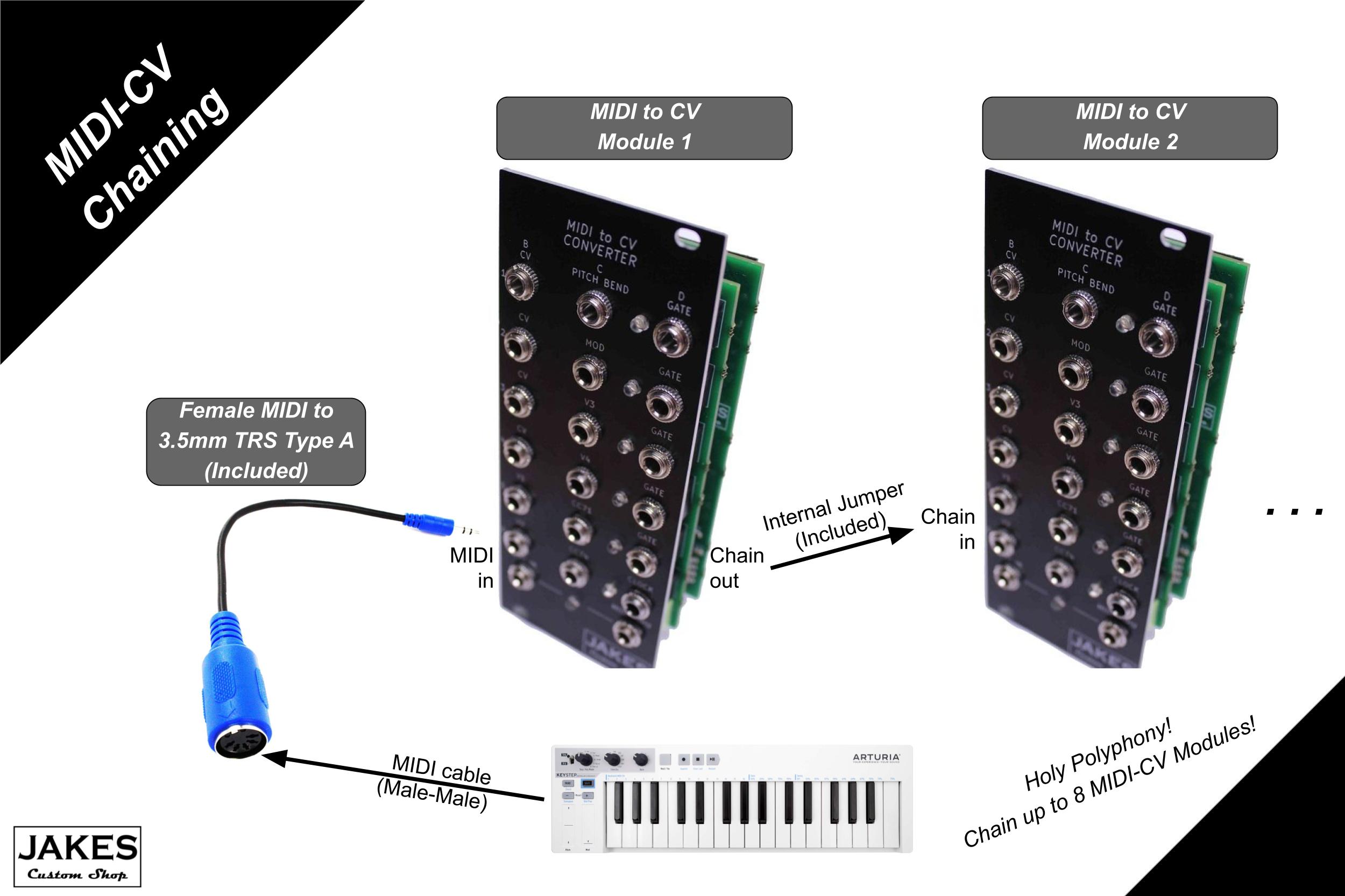 MIDI to CV Eurorack Module
$185.00, FREE US Shipping
Shop Reviews
Average item review ★ ★ ★ ★ ★ (2)

Scott W on February 08, 2023
★ ★ ★ ★ ★
Eureka! I got one of your MIDI-CV units (on Ebay), and sure enough, now I've got CV and Gate for all six strings (tsk-tsk, Malekko)…thanks again and good luck as a new guy in the Eurorack market.

Josh on February 02, 2023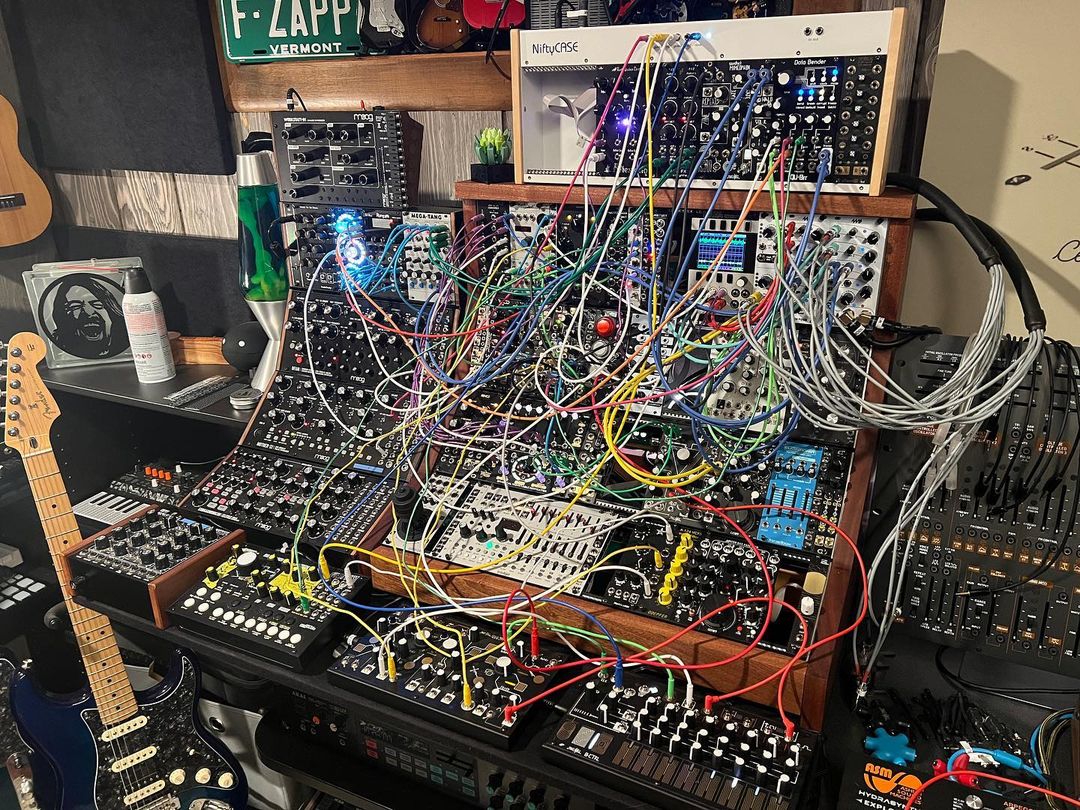 ★ ★ ★ ★ ★
I really put the midi-cv unit through its paces today. I sequenced 6 parts using a NDLR sending MIDI through the MPC Live II into multiple modules. The MPC was sending scale degree changes back to the NDLR. Your midi-cv converter was sending poly pad info to a 4MS Spherical Wavetable Navigator. The midi-cv outs from a nifty case were sending to a Make N0ise Strega, and Cre8Audio West Pest. Everything worked flawlessly. One more tune in the can for our record!